1) Focus on User Experience
The user experience is critical for the success of any app, and WebRTC apps are no exception. You need to ensure that your app is easy to use, intuitive, and visually appealing. A cluttered or confusing interface will discourage users from using your app, even if it has great functionality.
To create a great user experience, you need to test your app extensively with real users to get feedback on usability, functionality, and visual design. Incorporating user feedback into your development process is crucial to ensuring that your app is user-friendly and meets their needs.
2) Optimize for Mobile
With the growing number of mobile users worldwide, it's essential to ensure that your WebRTC app is optimized for mobile devices. This means designing your app with mobile users in mind, including features like responsive design, adaptive streaming, and reduced data usage.
Additionally, you need to ensure that your app is compatible with various mobile devices, including different screen sizes and operating systems. You can use responsive design frameworks like Bootstrap or Foundation to make your app more mobile-friendly.
3) Ensure Security and Privacy
Security and privacy are critical concerns for any communication app, especially one that uses real-time communication technology like WebRTC. Your app must have robust security features to protect user data, prevent hacking, and ensure that communication is secure and private.
Some of the security features you can include in your WebRTC app include end-to-end encryption, secure socket layer (SSL), and user authentication. You can also add features like two-factor authentication and data masking to enhance your app's security.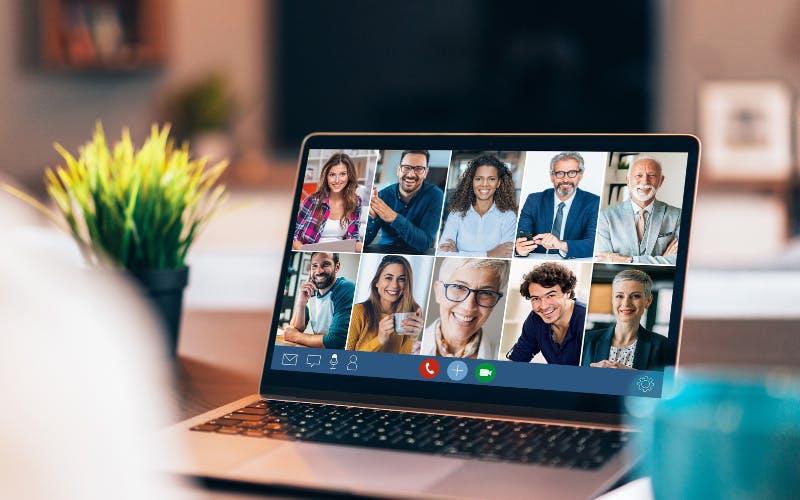 4) Test and Optimize for Performance
Performance is another critical factor that can determine the success of your WebRTC app. Your app must perform well under various conditions, including different network speeds, latency, and device specifications.
To ensure optimal performance, you need to test your app extensively and optimize it for performance. This includes reducing the app's loading time, minimizing bandwidth usage, and ensuring that audio and video quality is not compromised.
5) Leverage APIs and Frameworks
WebRTC technology is constantly evolving, and there are many APIs and frameworks available to developers to make app development easier and more efficient. These APIs and frameworks include things like signaling servers, libraries, and application programming interfaces (APIs).
By leveraging these APIs and frameworks, you can speed up your development process, reduce the likelihood of errors, and ensure that your app is built on a solid foundation.
6) Consider Platform-Specific Features
Different platforms, such as web browsers, mobile devices, and desktop applications, have unique features and requirements. When developing your WebRTC app, you need to consider these platform-specific features to ensure that your app works well on each platform.
For example, some platforms may require additional permissions to access the user's camera or microphone. Others may have different audio and video codecs, which can affect audio and video quality. By considering these platform-specific features, you can ensure that your app performs well on each platform.
7) Incorporate Analytics
Analytics can provide valuable insights into user behavior, usage patterns, and performance issues. By incorporating analytics into your WebRTC app, you can track important metrics such as user engagement, retention rates, and user feedback.